Accessibility & Home Entrances
Entry ways into a home are an important factor both in terms of function and safety. Zero step entries, or barrier free entrances allow individuals to enter a home with greater ease, and facilitate access for individuals who utilize mobility aids and have trouble navigating stairs.
Here are some things to look for in a listing/house tour, or to look for potential to modify/adapt when viewing a home: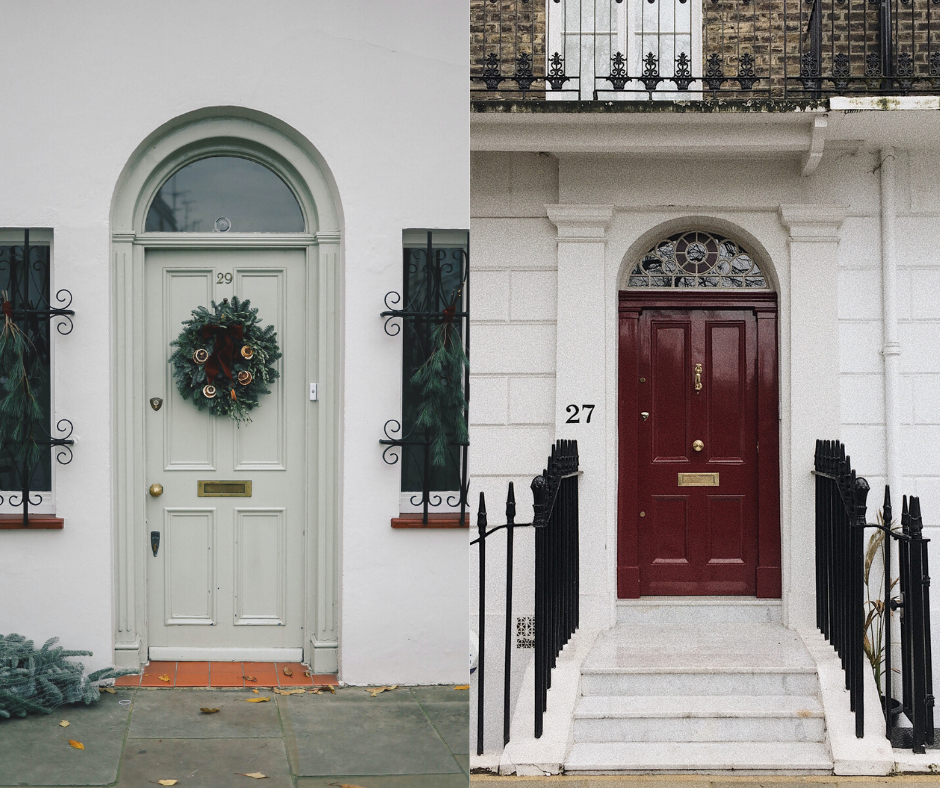 Walkways & Ramps
The walkways between your front door and parking areas should have minimum 48' clearance/width. All ramps/landscape into the home should rise at a rate no greater than 1" per foot. Ramps should also be at least 36" wide, and ramps longer than 30' must have a middle landing for resting and maneuvering mobility devices. Ramps and porches should feature secure handrails.
Parking Spaces
Accessible parking spaces should be at least 12' x 6' wide and have at least 48" of clearance on one side for entry/exit of the vehicle.
Garage
Garage door opening should have a minimum of 9' open vertical clearance from the floor to accommodate accessible vans/vehicles. Automatic garage door openers allow you to open the door directly from your vehicle or home, and reduce physical requirements.
Front Door
The front door handle should be easy-to-grasp, single lever, and operable with one hand. The front door deadbolt should have a dual-function release mechanism. The front door must be at least 36" wide with 32" of clearance. The front door should have a full-length sidelight or double peephole for visibility.
Doorbell & Mailbox
The doorbell and mailbox/slot should be at chair height of 48". The doorbell should be loud enough to be heard throughout the home and you can install LED flashing lights (in addition to doorbells) for those living with hearing impairments.
If you're looking for a home with accessibility features, specifically the entrance, your agent can help! I would recommend always have a tape measure on hand, to ensure spaces fit your needs. As well, if the home you're viewing may not currently be accessible, but you're wondering if it could be modified to be, your agent can you take you through a virtual viewing to allow you access into the space.
We're Here to Help
If you're thinking about selling your home or want to learn more about accessibility in real estate, check out our site.
if you'd like to connect with Mica, follow the link below.
Start Here